Guests are invited to use our "Advanced Base Camp" which is a 30' diameter heated Yurt during any activity including overnight camping. During winter, groups can go cross-country skiing and escape from the cold using the Yurt's wood stove.
Corporate groups can also book the Yurt for seminars and have catering by either Daniel's Restuarant, Marcellus Pizza, or Subway.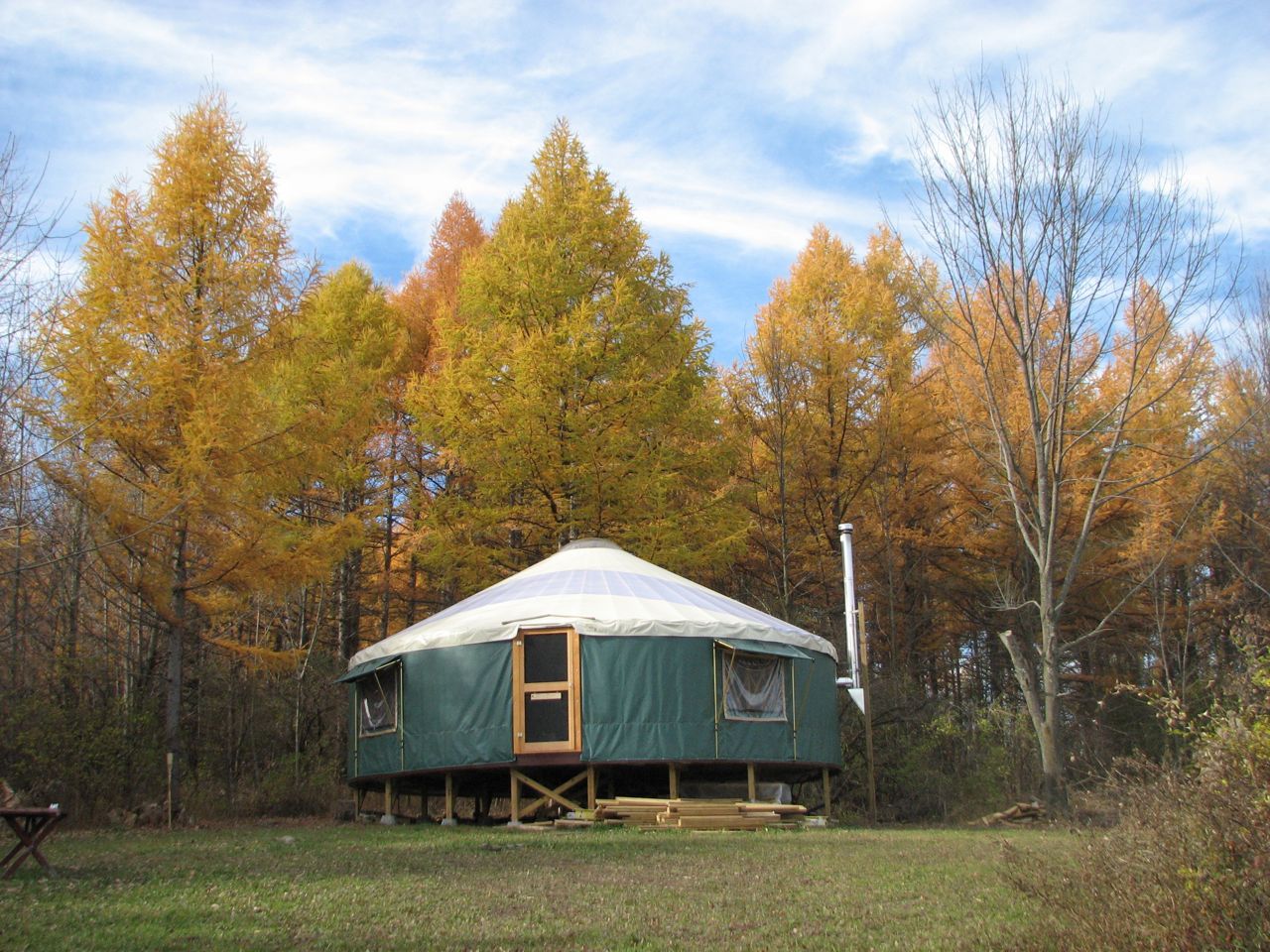 Groups may also have access to our "Base Camp" which offers heated rooms including kitchen, bathroom and dining room.
Lodging