"Tell me, and I will forget. 
Show me, and I may remember.
Involve me, and I will understand."
Confucius, 450 BC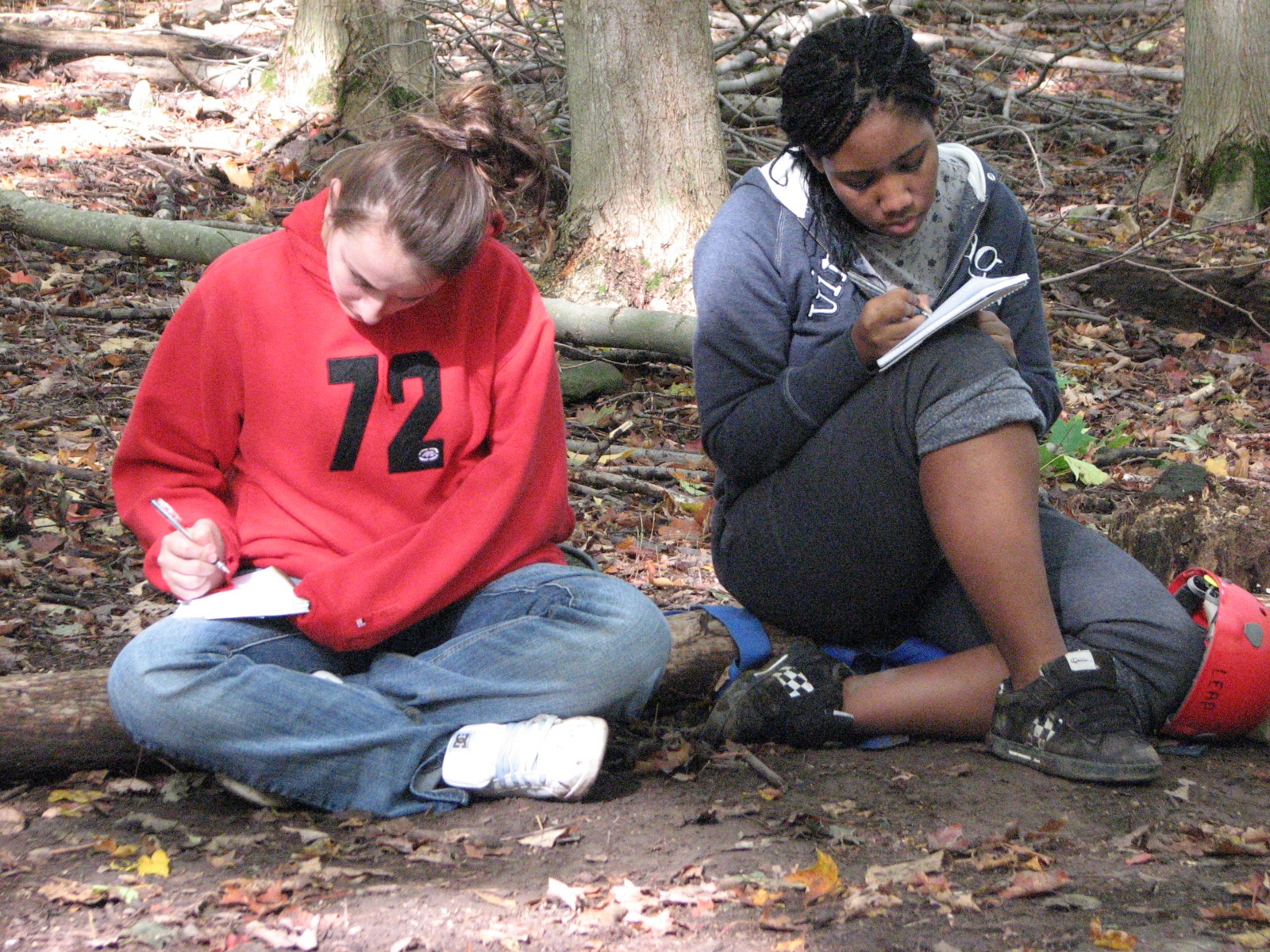 Groups include:
schools
sport teams
youth agencies
church groups
corporate groups
birthday parties
families
STUDENT GOALS
PARTICIPANTS WILL:


• ACHIEVE SUCCESS IN SCHOOL/WORK
• BECOME MORE SELF-MOTIVATED
• DEMONSTRATE LIFESKILLS
• MAKE POSITIVE CHOICES
• VALUE DIVERSITY OF OTHERS
• DEMONSTRATE FACILITATION SKILLS
• CONTRIBUTE TO THEIR COMMUNITY
• DEVELOP LEADERSHIP SKILLS
• DISCOVER THE POWER OF TEAMWORK
"It is little short of a miracle that modern methods of instruction have not completely strangled the holy curiosity of inquiry."
Albert Einstein
Research has proven that the greatest indicator of academic success is not the IQ of the student but rather the student's self-motivation. Experiential Learning increases ELA and Math test scores and improves student's behavior. A more detailed description of goals for students can be found in the Leadership Education and Adventure Program (L.E.A.P.)
Experiential Learning has also been demonstrated to enable employees of companies to work together more effectively.
Orenda Springs offers Leadership Training by teaching people Lifeskills. We do this by using activities where groups of people have to work together to achieve a common goal.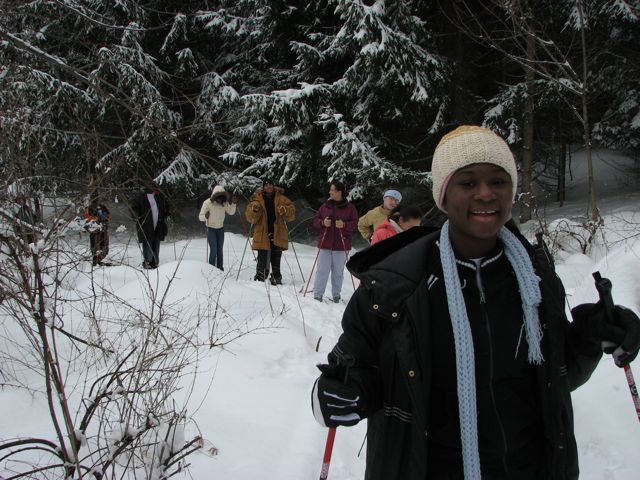 Experiences include:
• use of Experiential Learning Trails that feature Math, Science, English and Social Studies
• use of Technology for research and to demonstrate skills learned
• use of Art and Music to enhance Expeditionary Learning
• responsibility of managing a barn and leaning to ride horses
• performing theatrical shows in the natural amphitheater
• teaching students from other schools
• developing leadership skills using the Ropes Course
• exercising and learning while hiking, cross-country skiing, mountain biking, and climbing
• overnight camping
• mapping, maple sugaring, aquatic life, winter ecology, dendrology, journal writing
We are only limited by the imagination of staff and students!
Orenda Springs offers a "Classroom in the Woods" that enables students to immerse themselves in Experiential Learning. This classroom includes 130 acres with gorgeous woods, miles of trails, streams, springs and a pond. The natural environment stimulates students' curiosity for learning. Integrated Thematic Instruction, creates students who become more self-motivated to learn English, Math, Social Studies and Science. Facilities include a large indoor classroom, indoor horse riding arena with a real-rock climbing wall, natural amphitheater, Yurt, Tipi, several group camping sites, and a ropes course that has been called "the most unique course I have ever seen" by a nationally accredited inspector. Orenda Springs is a non-profit organization incorporated to assist people in improving themselves and their relationships with others using Adventure Based Counseling.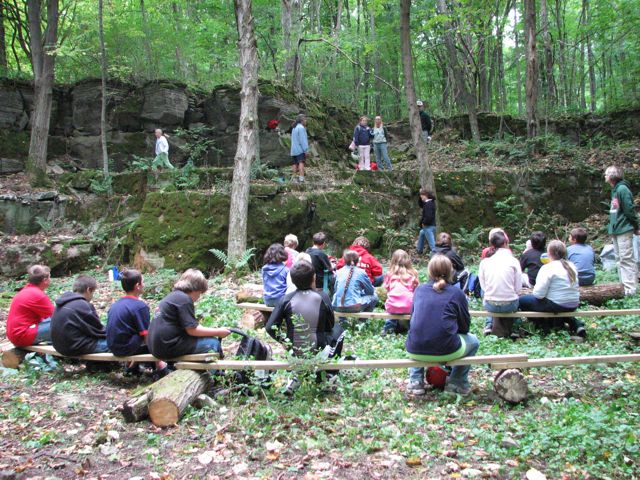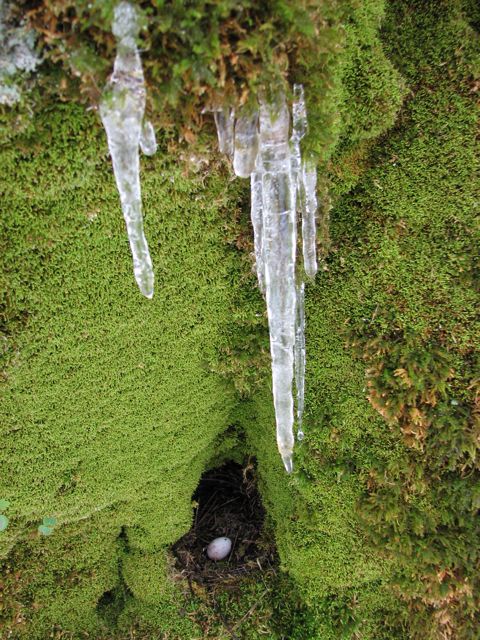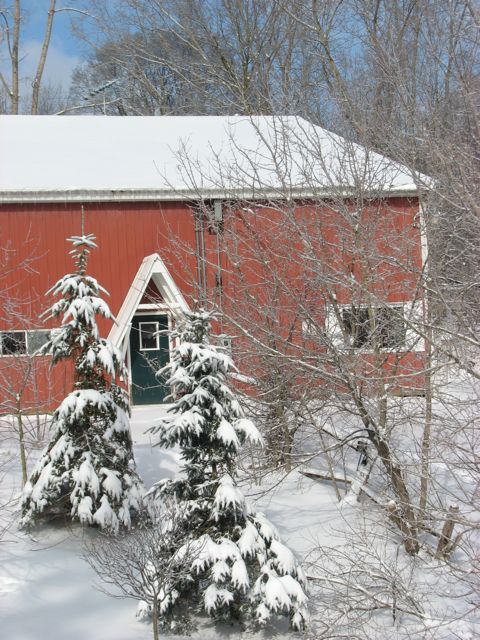 The Native Americans, namely the Iroquois, believe that everything in the universe: the sun, planets, moon, stars, plants, animals, and weather give people strength to undertake mighty deeds.
This force is called "Orenda".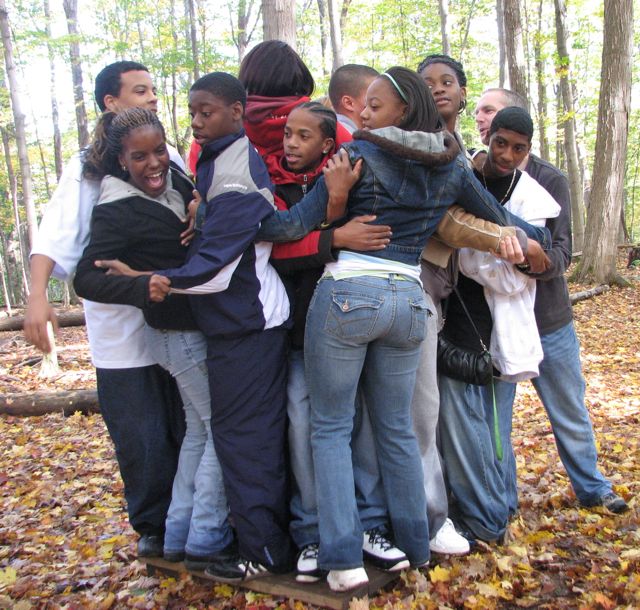 Orenda Springs provides outdoor experiences that foster a deeper understanding of self, others, and nature. Through individual and group initiatives, participants discover the power within themselves and others to expand beyond their personal limits and positively impact the world around them.